Two Pack Rope Dog Toy Balls
roll over the image to zoom in
---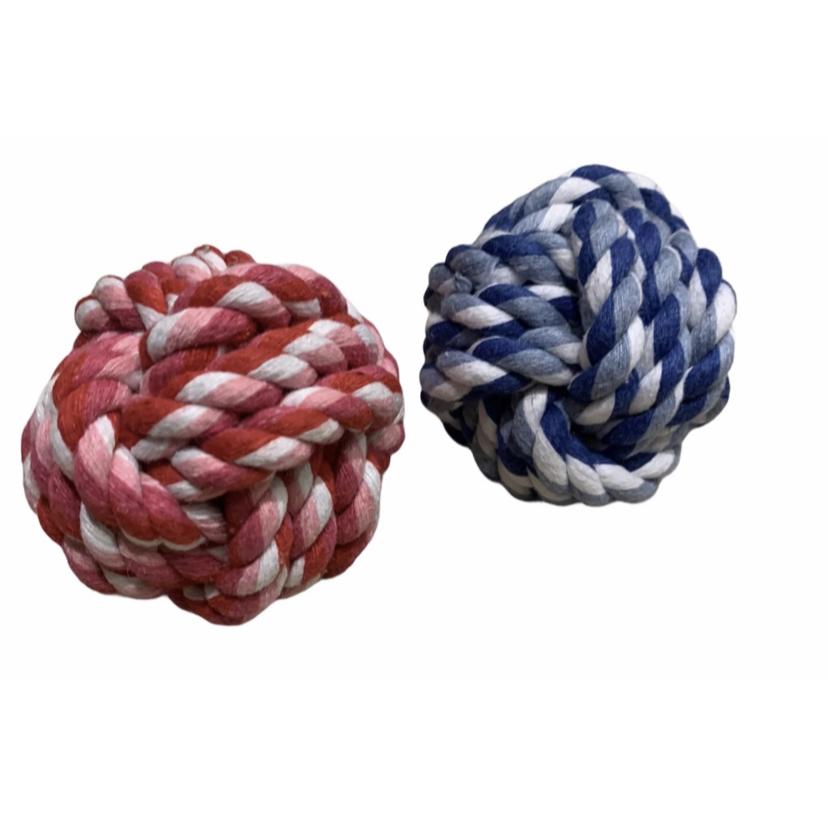 Send this to a friend
Two Pack Rope Dog Toy Balls
Product details


Our durable rope ball toys are perfect to entertain your dog in or outdoors, whether you're building your bond by playing with them or having a quiet few minutes!
Suitable for chewing, throwing or 'gifting' (we all know a dog who loves to bring humans a toy to say hello!) this cute two pack is the perfect toy.
Size: Ball diameter: 5cm
Colour: Blue & Red
Material: Cotton 
We hope your Dog loves this product as much as you do! If you have any question follow t he contact us links on the website or just email us customersupport@smithreddieuk.co.uk. 
Follow us on Instagram: @friends_of_toby. Like us on Facebook: Friends of Toby