roll over the image to zoom in
---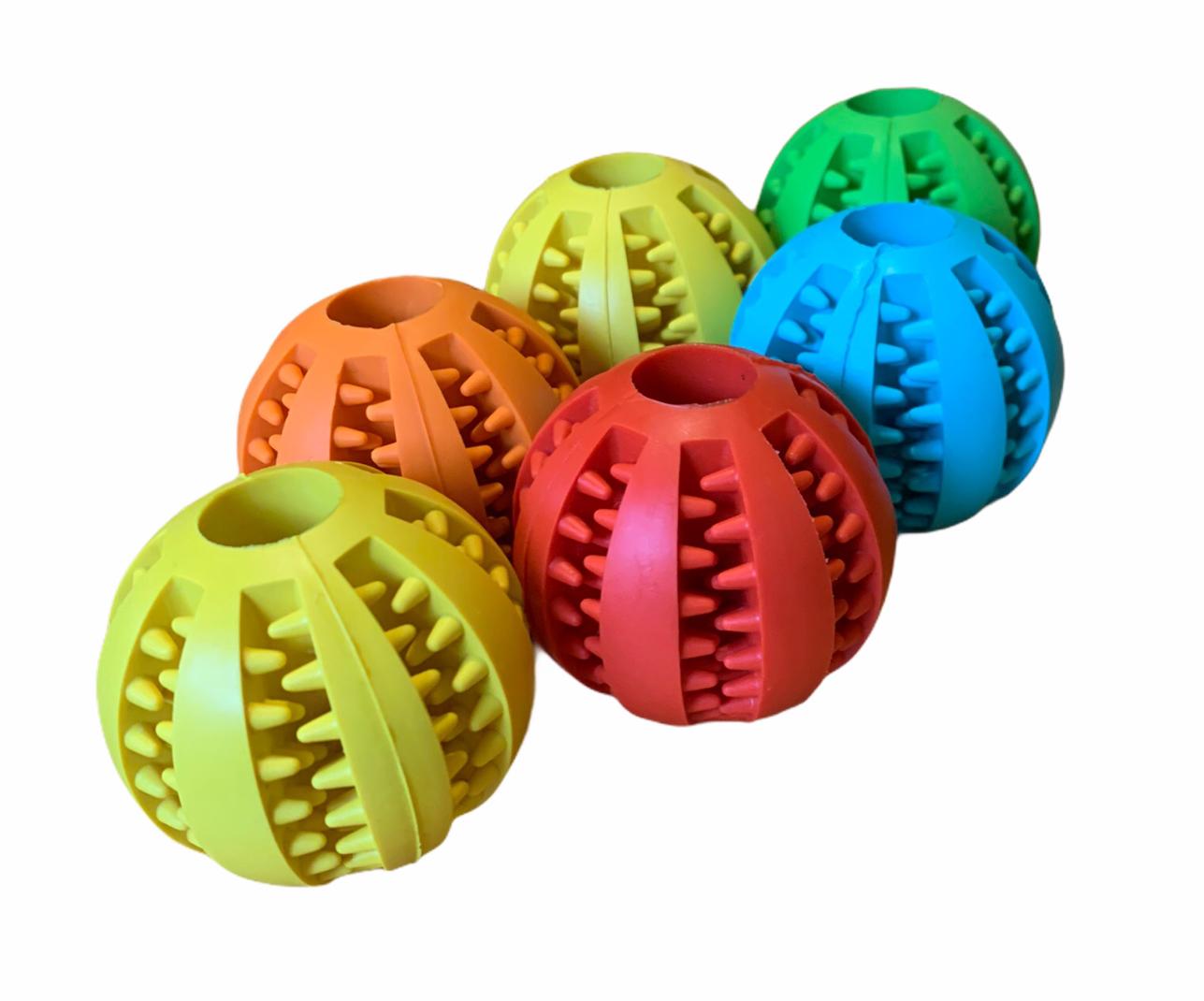 Send this to a friend
2 Pack Chew Treat Balls
Product details


Our amazing  value enrichment toy balls! 
Made from non-toxic, durable rubber, these chew balls can be used as a play ball or converted into a stimulating game when you insert treats into the grooves, also promoting great dental hygiene.
As with all our toys, you can trust they will last as all are quality tested and suitable for play time over and over again!
Size: Diameter 6cm
Weight: 140g
Colour: Red, Orange, Yellow, Blue, Green 
Material: Rubber 
We hope your dog loves this product as much as we do! If you have any questions, follow the 'Contact us' links on the website or email customersupport@smithreddieuk.co.uk. 
Follow us on Instagram: @friends_of_toby. Like us on Facebook: Friends of Toby.