3 in 1 Dog Enrichment Chew Ball Toy - Toothbrush/Brain Trainer/Hydro Toy
3 in 1 Dog Enrichment Chew Ball Toy - Toothbrush/Brain Trainer/Hydro Toy - Be Well with Maeve
roll over the image to zoom in
---
3 in 1 Dog Enrichment Chew Ball Toy - Toothbrush/Brain Trainer/Hydro Toy - Be Well with Maeve
---
---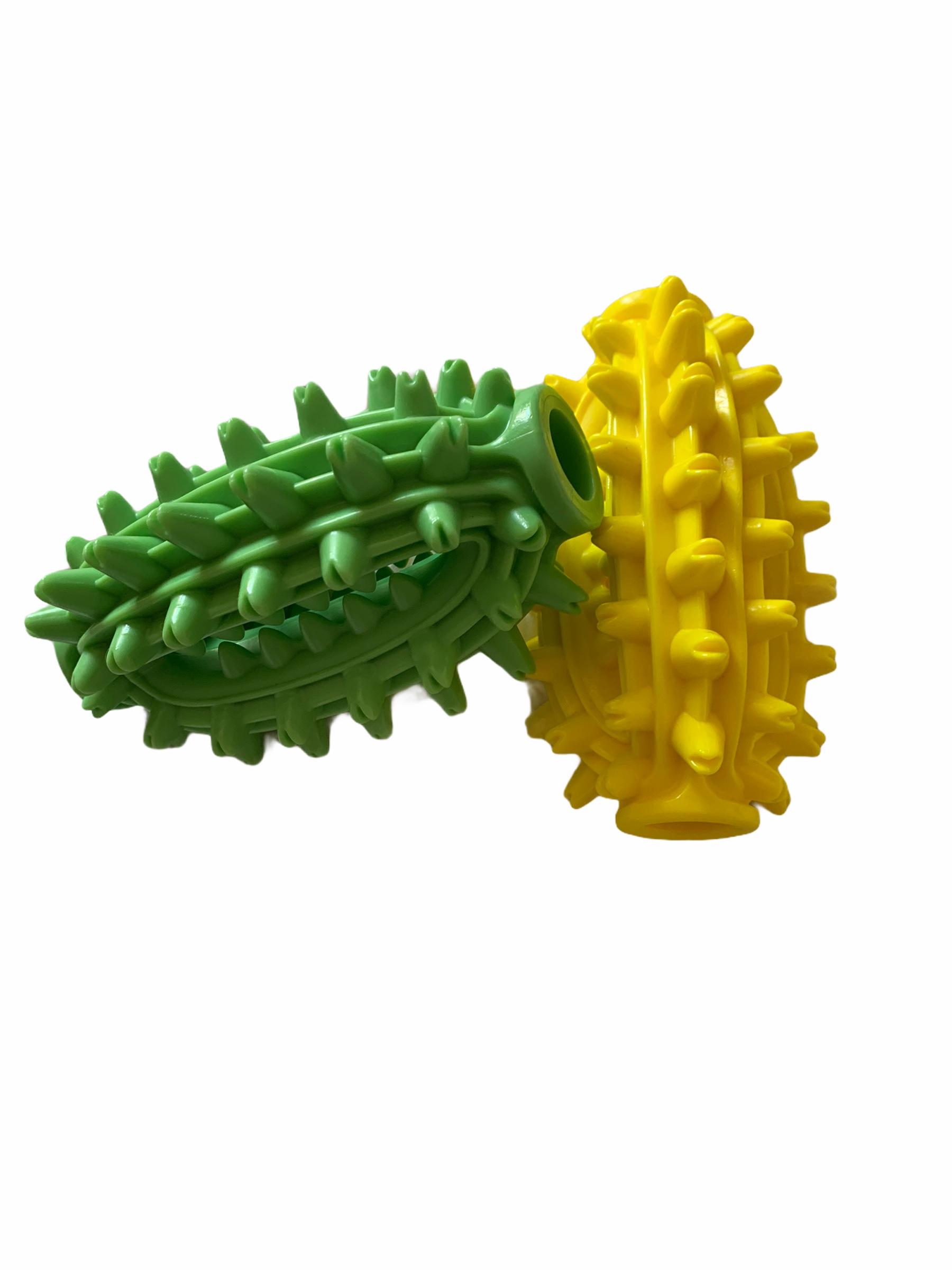 Send this to a friend
3 in 1 Dog Enrichment Chew Ball Toy - Toothbrush/Brain Trainer/Hydro Toy
Product details

A fantastic 3 in 1 enrichment toy that you won't want to be without! Not only is it a 3 in 1 Toy but it is indestructible! 
Toothbrush:
Designed on the characteristics of dog's teeth and with the 360 Degree mixed positioned design, it ensures that as your dogs chews their incisors, sharp teeth and molars are cleaned and will remove dirt and residue in all places!
Apply toothpaste to the toy as well if your dog dislikes having their teeth cleaned!
Brain Train with treats:
Enrichment for your dog! Insert treats in side the holes and relax as your  dog works out how to get their treat out! Not only do you get  plenty of peace whilst they do it but they will develop their brain functionality and enjoy a well deserved treat or 2 at the end!
Hydro Water Toy:
Despite it's durable feel and rubber material this toy floats on water. Swimming is fantastic for dogs to exercise and acts as a form of hydrotherapy every time they swim to keep them active and moving well!
Size: 14cm height 8cm width 
Material: Bite resistant rubber