roll over the image to zoom in
---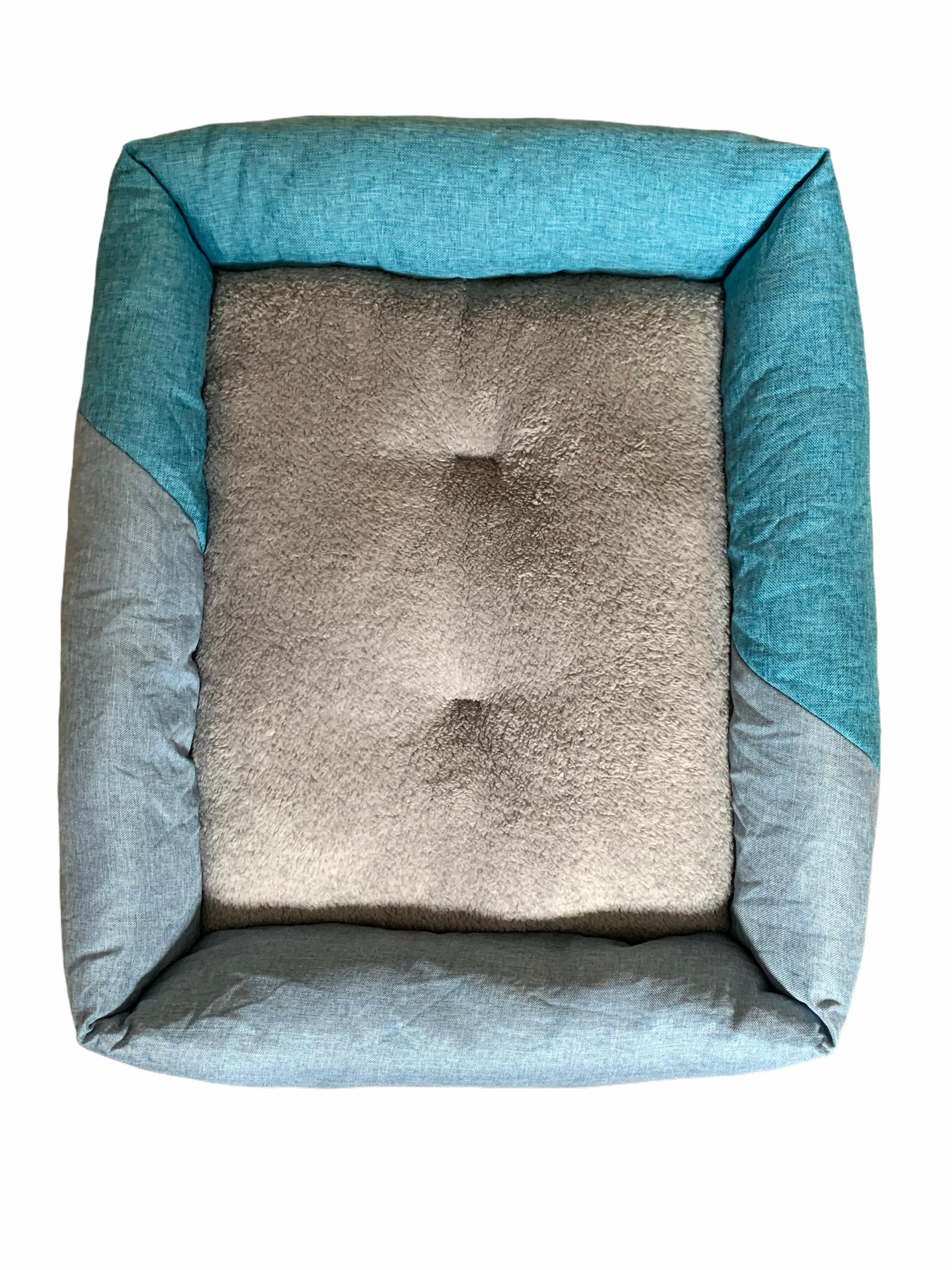 Send this to a friend
Anti Anxiety Puppy Bed
Product details


We're really proud of our super comfort, anti-anxiety bed! This modern, stand-out design looks fantastic but it's the soft comfort base that's the stand out!
We know many puppies can suffer with anxiety as they get used to sleeping in a new home or on their own. This bed is deigned to make them feel comforted and calm so over time they begin to relax into the night and you both can get a great nights sleep!
Fully Machine Washable too!
Size: 
XSmall 48cm Width  39cm Depth  14cm Height 
Small    57cm Width  47cm Depth  15cm Height 
Colour:  Blues & Grey
Material: Cotton
Washing Instructions: Machine Cool Wash
We hope your dog loves this product as much as we do! If you have any questions, follow the 'Contact us' links on the website or email customersupport@smithreddieuk.co.uk. 
Follow us on Instagram: @friends_of_toby. Like us on Facebook: Friends of Toby