roll over the image to zoom in
---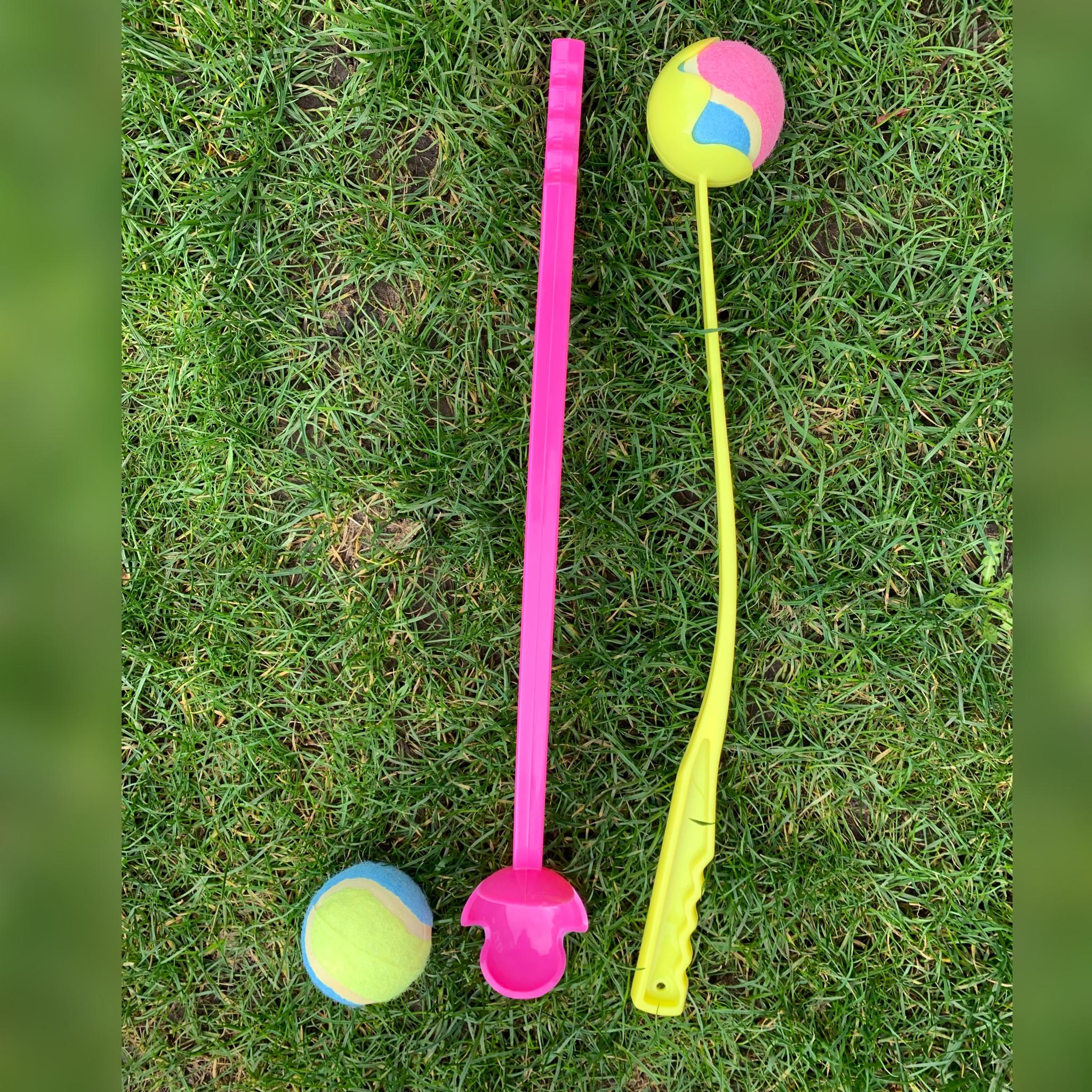 Send this to a friend
Ball Launcher & Ball
Product details


Throw with ease!
Our long arm ball launcher is the ideal toy for both you and your dog! Scoop up without bending, launch with ease and keep you dog running! 
As with all our toys, you can trust they will last as all are quality tested and suitable for play time over and over again!
Size: Launcher Length: 50cm Ball Diameter 5cm
We hope your dog loves this product as much as we do! If you have any questions, follow the 'Contact us' links on the website or email customersupport@smithreddieuk.co.uk. 
Follow us on Instagram: @friends_of_toby. Like us on Facebook: Friends of Toby