MY PUPPY BLOG BY FELICITY & COOPER #3 FIRST EVER WALKIES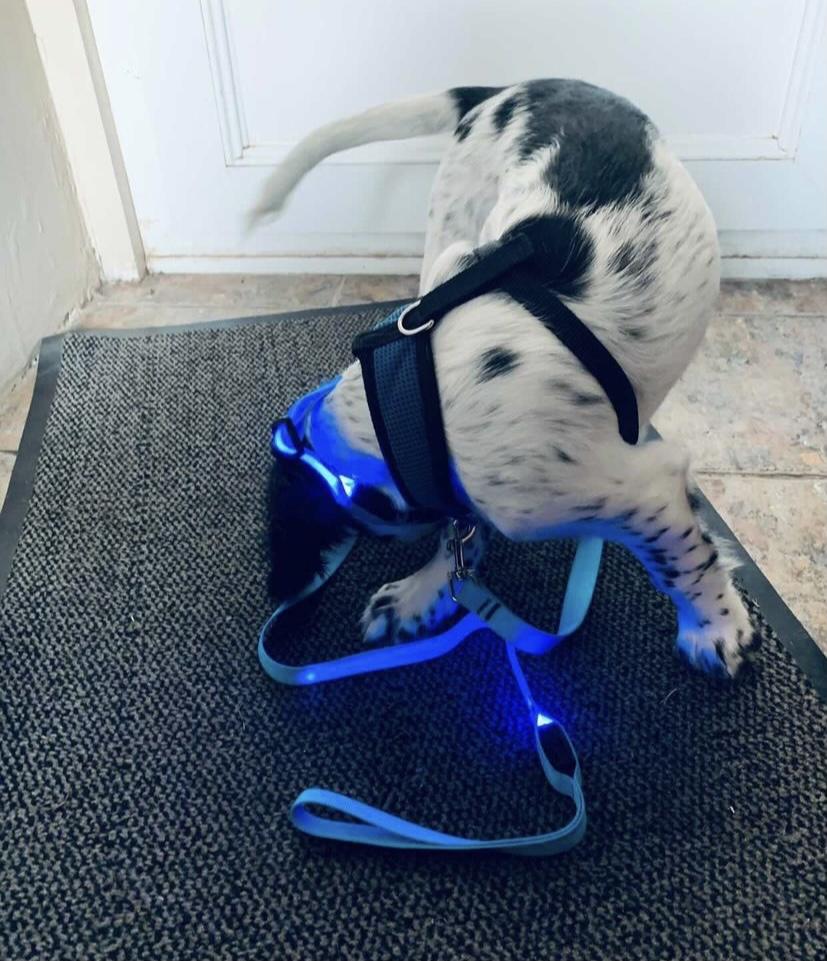 Cooper has now had all his jabs to keep him protected and he's now ready to see and explore the big wide world!
The first ever walk we let him enjoy it but we carried him too give him a rest also! All the new smells and people were clearly so exciting and there was so much for him to take in! We took treats to teach him to sit at crossings, he got it first go!
We let him over come his fears when he was near tall people, as he would hunch down and watch them move past.
You might have to tell people to step back slightly as they come in so quick to get strokes or want to cuddle the puppy. I've had numerous experiences when people get too close to Cooper and wonder why he is stepping back and hiding behind me. You shouldn't need to feel uncomfortable doing this!
I also brought a long lead (5m) for when I'm outside in the park or when we go to the woods, so Cooper feels like he is free. I also practiced recall with the long lead. So when he is distracted by something or someone I call his name and say "here here" and when he gets close I keep moving back and keep saying it! The day I got him the long lead, he zooooomed off and didn't realise the lead had to end until he stopped hard. Gave me such a side eye after