roll over the image to zoom in
---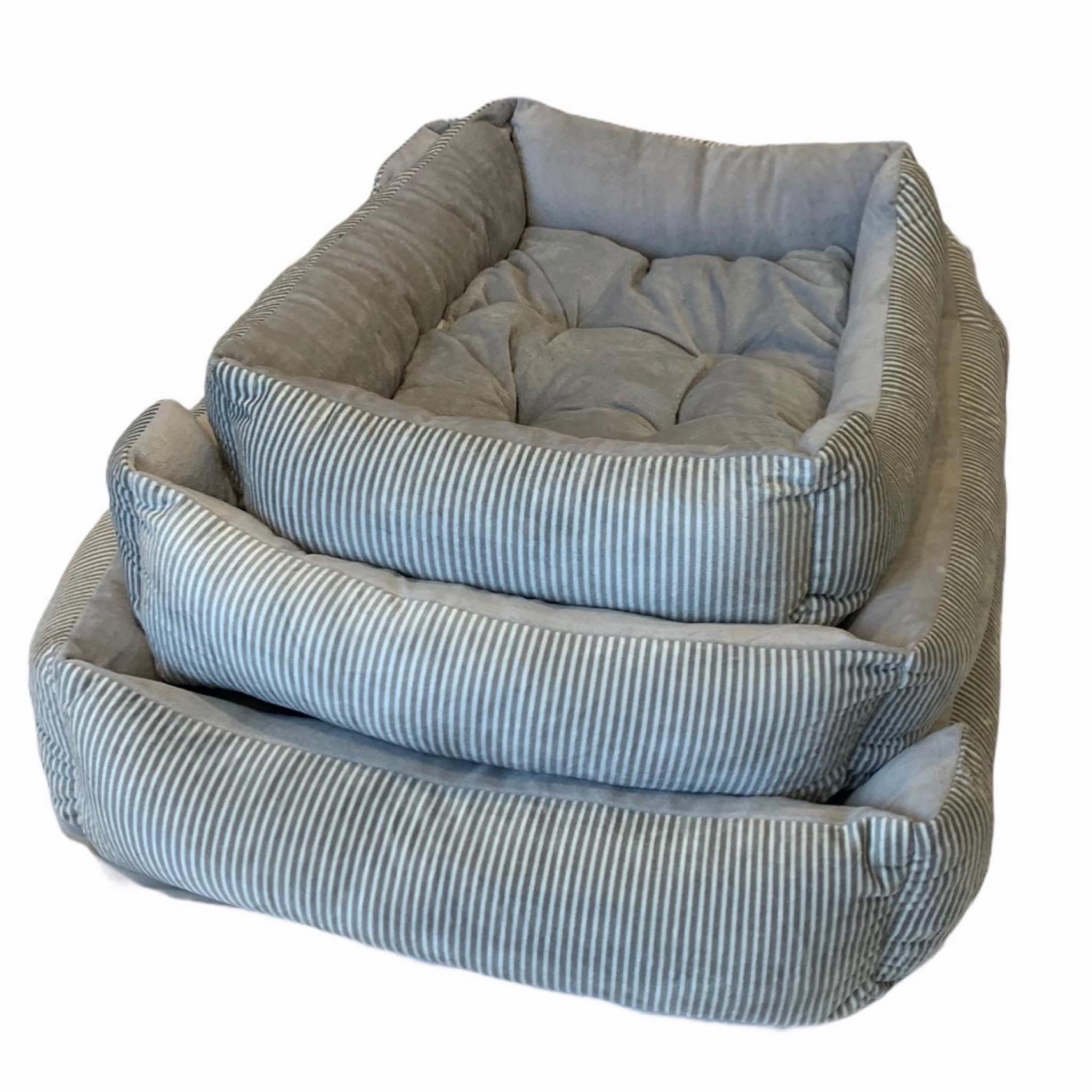 Send this to a friend
Dog Bed
Product details


They'll have ultimate comfort in this dog bed! 
The snuggly, calming bed blends into any home interior! Reversible so you have 2 designs in 1! 
With inner bed you can remove and wash either of both pieces with ease, this bed ensures comfort, style and practicality!
Size: 
XSmall 40cm Width         30cm Depth        16cm Height 
Small    50cm Width         40cm Depth        18cm Height 
Medium 60cm Width        50cm Depth       18cm Height 
Colour: Grey & White 
Material: Cotton
We hope your dog loves this product as much as we do! If you have any questions, follow the 'Contact us' links on the website or email customersupport@smithreddieuk.co.uk. 
Follow us on Instagram: @friends_of_toby. Like us on Facebook: Friends of Toby