roll over the image to zoom in
---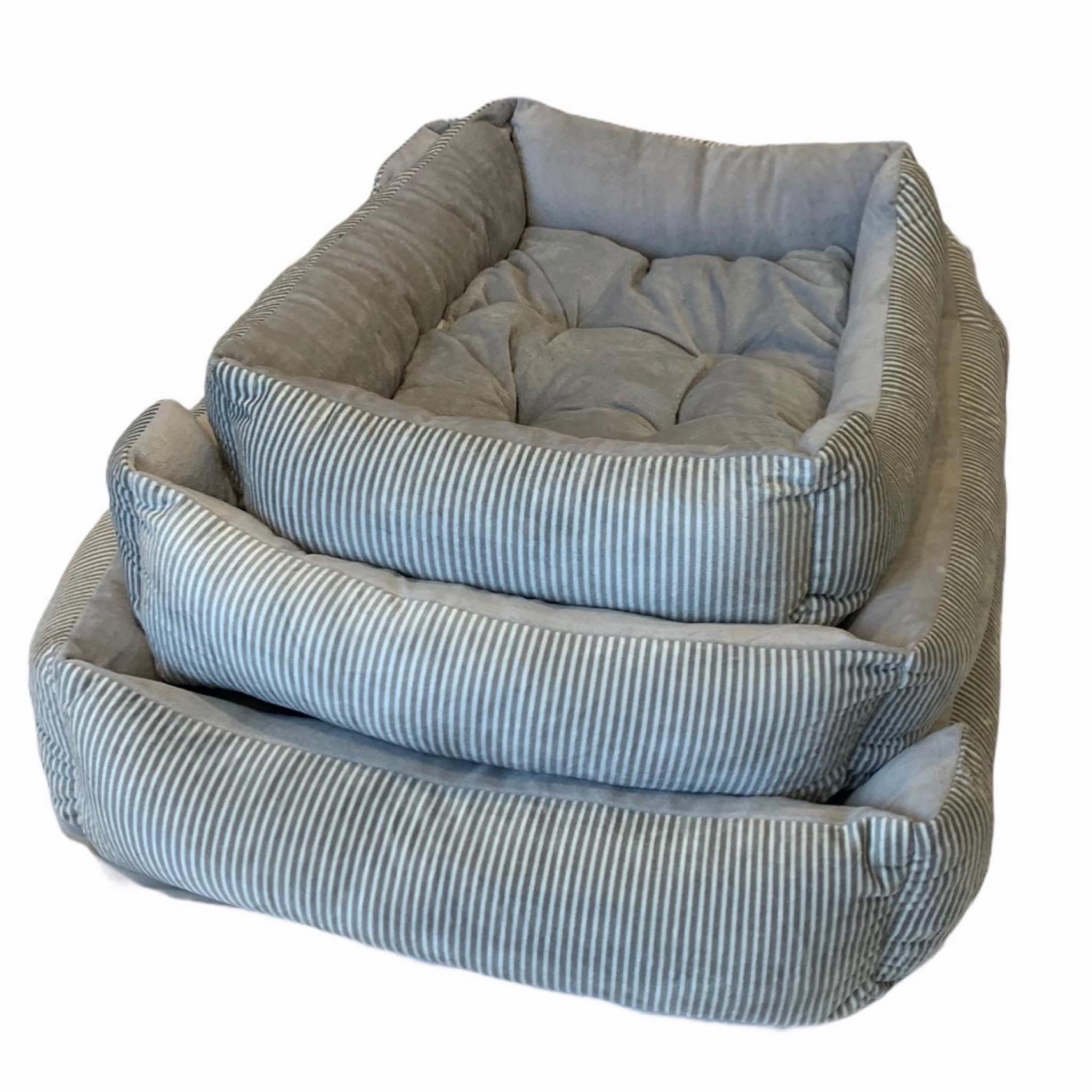 Send this to a friend
Dog Bed
Product details


They'll have ultimate comfort in this dog bed! 
The snuggly, calming bed blends into any home interior! Reversible so you have 2 designs in 1! 
With inner bed you can remove and wash either of both pieces with ease, this bed ensures comfort, style and practicality!
Size: 
Small     50cm Width   30cm Depth    16cm Height 
Medium 60cm Width   40cm Depth    18cm Height 
Large     70cm Width   50cm Depth    18cm Height 
Colour: Grey & White 
Material: Cotton
Washing Instructions: Machine Cool Wash
We hope your dog loves this product as much as we do! If you have any questions, follow the 'Contact us' links on the website or email customersupport@smithreddieuk.co.uk. 
Follow us on Instagram: @friends_of_toby. Like us on Facebook: Friends of Toby