DOG PAW WASHING CUP & HAND BRUSH
DOG PAW WASHING CUP & HAND BRUSH - Friends of Toby
roll over the image to zoom in
---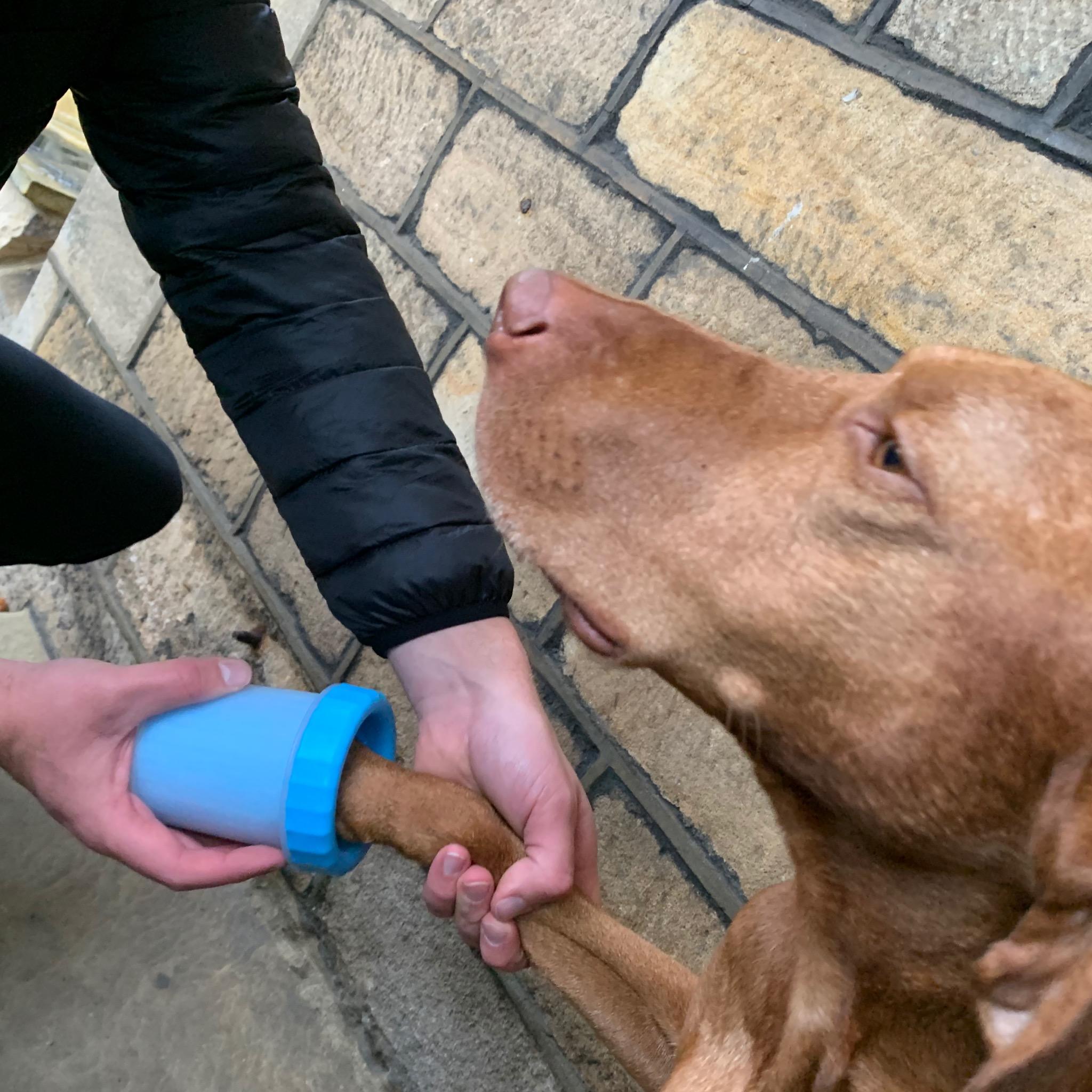 Send this to a friend
DOG PAW WASHING CUP & HAND BRUSH
Product details
Muddy Paws go in, clean paws come out!
This is a must have this winter for straight after those muddy walks! Simply fill the cup with water and then guide your pups paws inside. The soft and gentle silicone bristles will then do their job as you gently twist the cup around! Remove their paws and dab dry and then they're ready to go inside!
Make the most of this multi use product by fastening the bristles around your hand and brush against your dogs fur to clean further!
Easy to use, easy to store, easy to clean! You won't want to be without this again!
Size: Suitable for nearly all size dogs. Diameter 9cm Height of cup 10cm.
Material: Plastic cup holder and silicone brush.