3 in 1 Dog Enrichment Chew Toy - Brain Train/Hydro Toy/Toothbrush
3 in 1 Dog Enrichment Chew Toy - Brain Train/Hydro Toy/Toothbrush - Be Well with Maeve
roll over the image to zoom in
---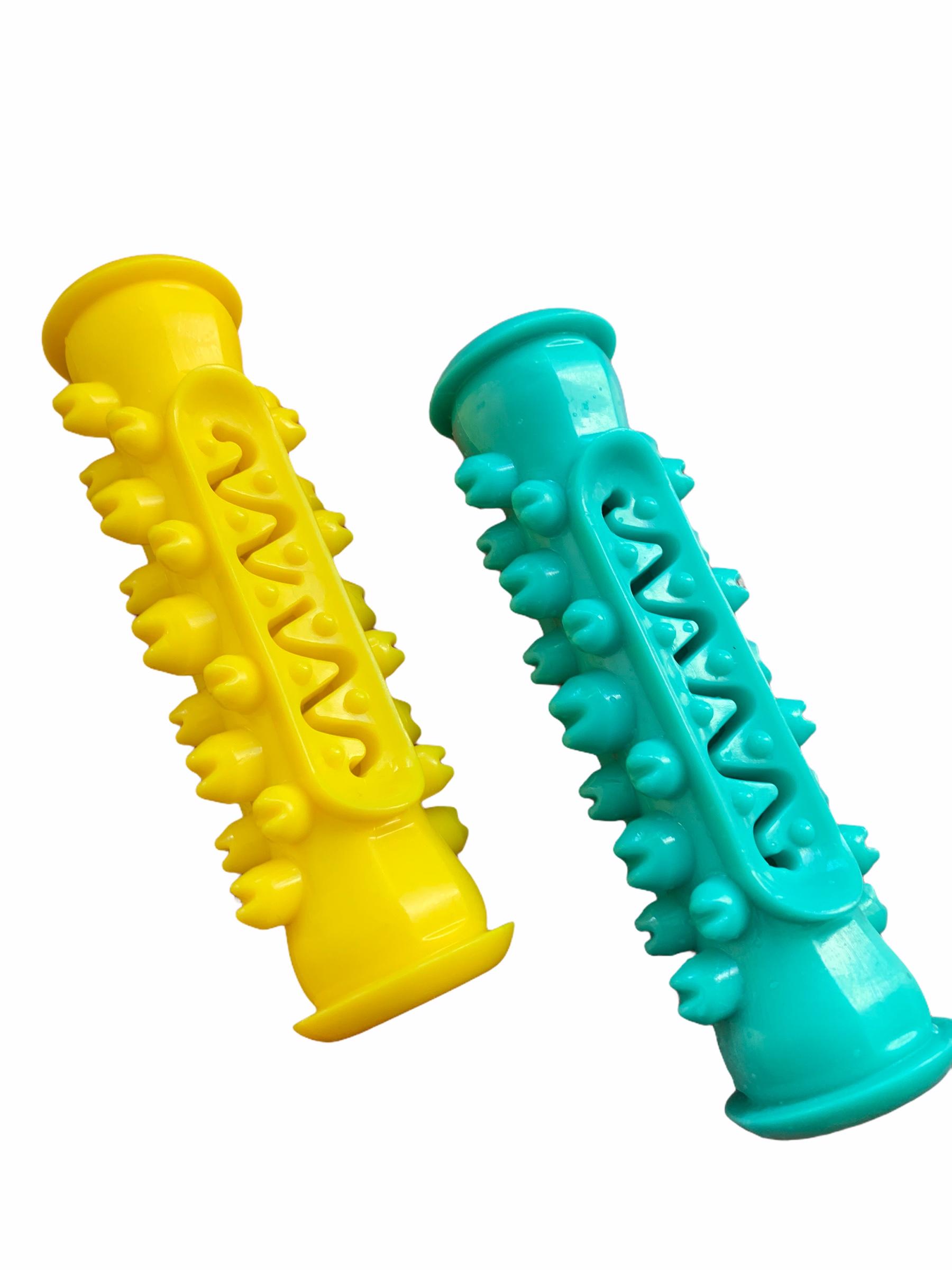 Send this to a friend
3 in 1 Dog Enrichment Chew Toy - Brain Train/Hydro Toy/Toothbrush
Product details


Introducing a fantastic 3-in-1 enrichment toy that you won't want to be without! This multi-purpose chew stick is perfect for aggressive chewers, restless minds and eager eaters! It's designed to develop a healthy mind and body in three fun, stimulating ways:
Self-Brushing Toothbrush Toy: Take your dog's dental hygiene to the very next level. The more they chew, the healthier their gums and teeth will be! Apply toothpaste for the added bonus of brushing whilst they chew.
Slow-Release Chew Toy Dispenser: The perfect boredom buster for a rainy day. Insert treats inside the holes, sit back and watch as your dog processes how to extract them! Great for mental stimulation. 
Floating Hydro/Water Toy: Dog's love chasing after this floating toy in the water! Whether part of a rehabilitation session or just for fun, this toy is great for physical stimulation. 
Our dog toys are durable and designed to last, so you can rest assured that they will provide long-lasting fun for you and your dog. 

We hope your dog loves this product as much as we do! If you have any questions, visit the 'Contact us' pageon our website or email customersupport@smithreddieuk.co.uk. 
Follow us on Instagram: @friends_of_toby. Like us on Facebook: Friends of Toby.