roll over the image to zoom in
---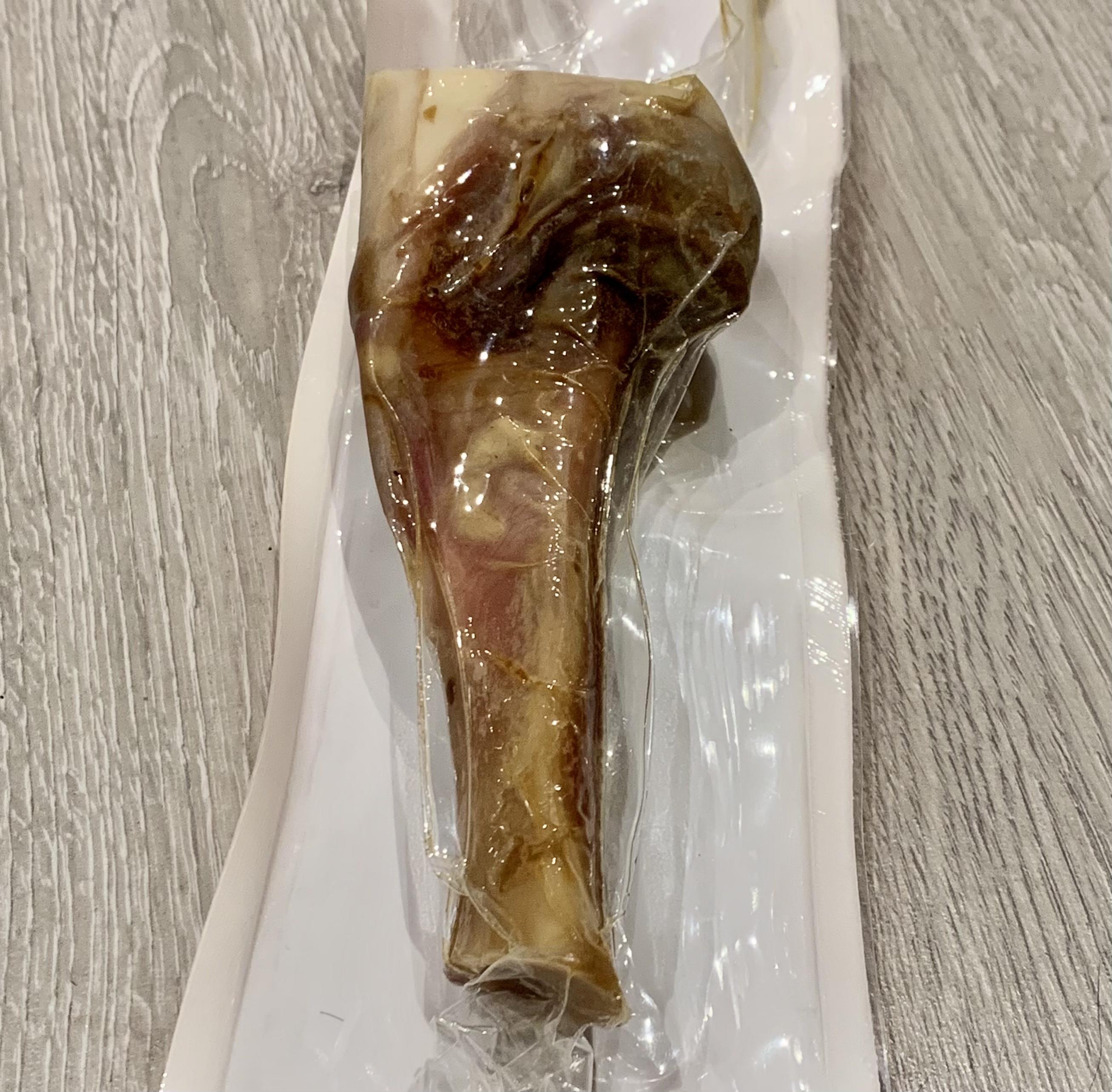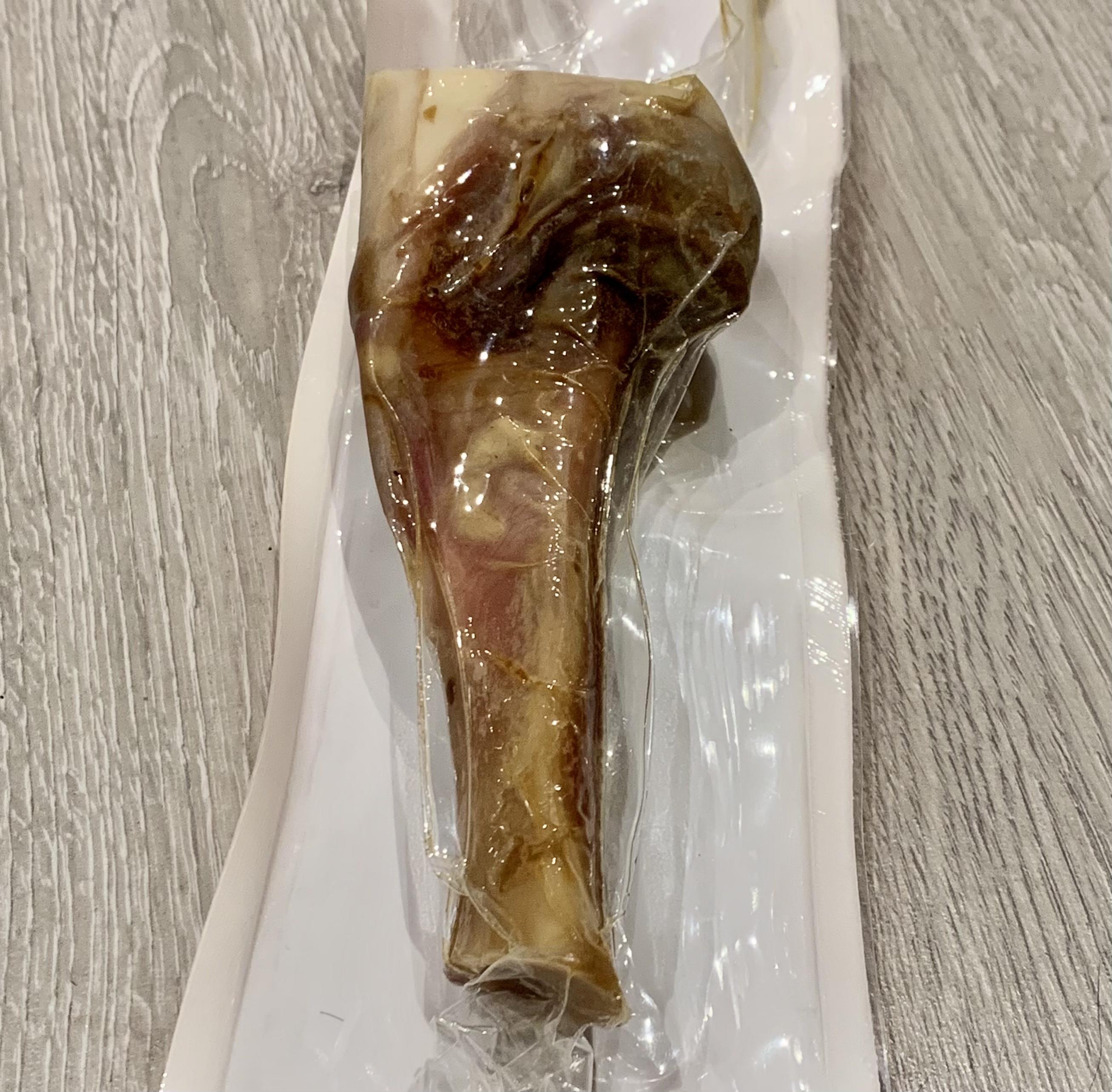 Send this to a friend
Ham Bone
Product details

Our meaty ham bones are a delicious, natural treat for your dog!
Feeding guidelines: always supervise when feeding. May be fed at any time of day as a treat or reward as part of a well-balanced diet.
How to store: before and after opening store in a cool, dry place away from sunlight.
Composition: 100% Ham Bone (Crude Protein (7.03%), Crude Fat (28.36%), Crude Ash (30.00%), Crude Fibre (1.71%), Moisture (22.09%).
Weight: minimum weight 150g
We hope your dog loves this product as much as we do! If you have any questions, follow the 'Contact us' links on the website or email customersupport@smithreddieuk.co.uk. 
Follow us on Instagram: @friends_of_toby. Like us on Facebook: Friends of Toby.