roll over the image to zoom in
---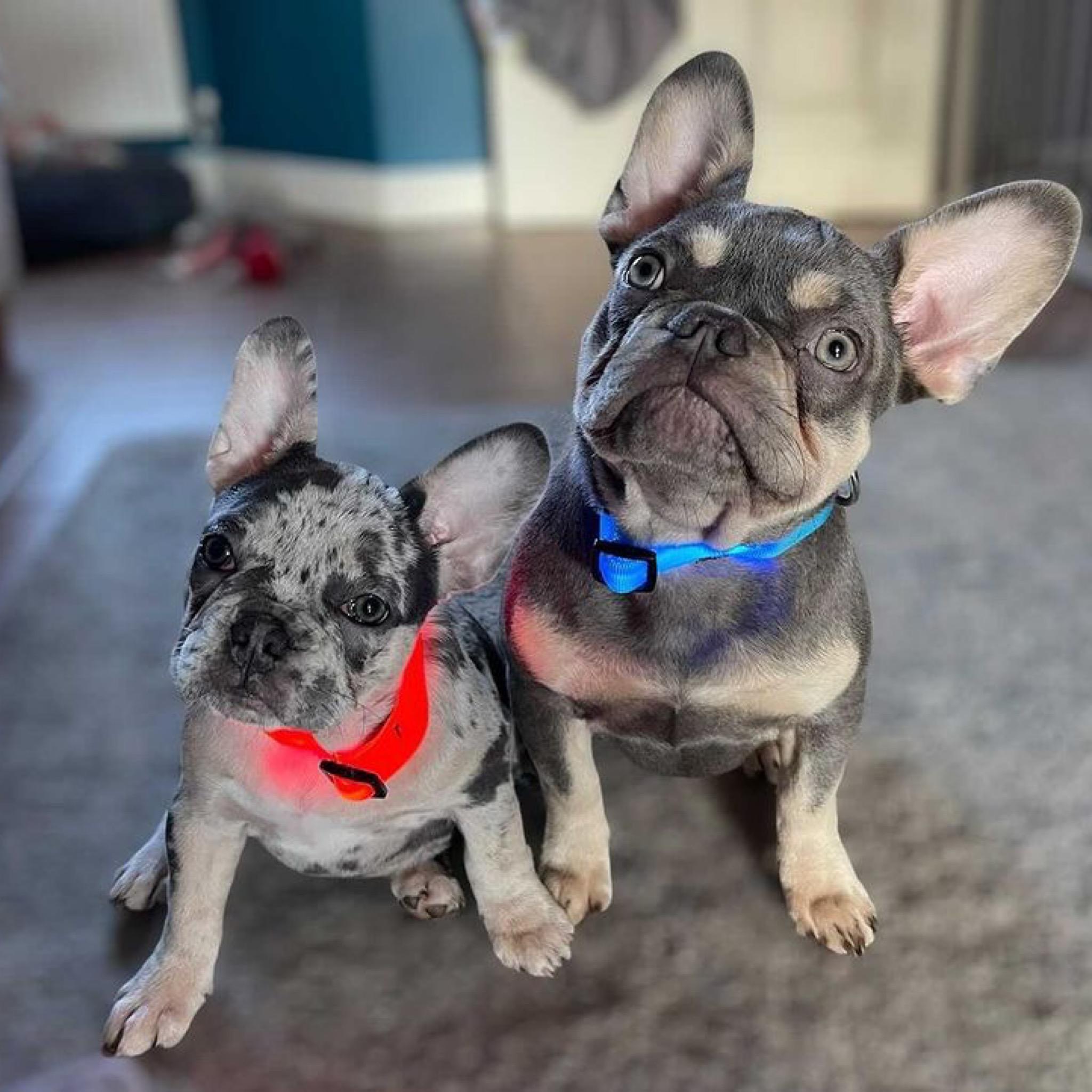 Send this to a friend
LED LIGHT UP DOG COLLAR
Product details


This versatile and innovative collar is great value, with three different LED light settings and a long-lasting battery, functional never looked so fabulous. 
The powerful LED allows you to help keep your dog safe and in-sight on those darker nights and comes in two striking colours. With matching leads available, why not double up? 
With a simple click button as part of a small, hidden light box you can select 3 different light settings!
3 SETTINGS: CONSTANT LIGHT, FLASHING LIGHT, FAST FLASHING LIGHT
Size:  One Size, Adjustable Neck Legnth (30 - 45cm)
Colour: Orange/Blue
Material: Nylon 
We hope your dog loves this product as much as we do! If you have any questions, follow the 'Contact us' links on the website or email customersupport@smithreddieuk.co.uk. 
Follow us on Instagram: @friends_of_toby. Like us on Facebook: Friends of Toby.