roll over the image to zoom in
---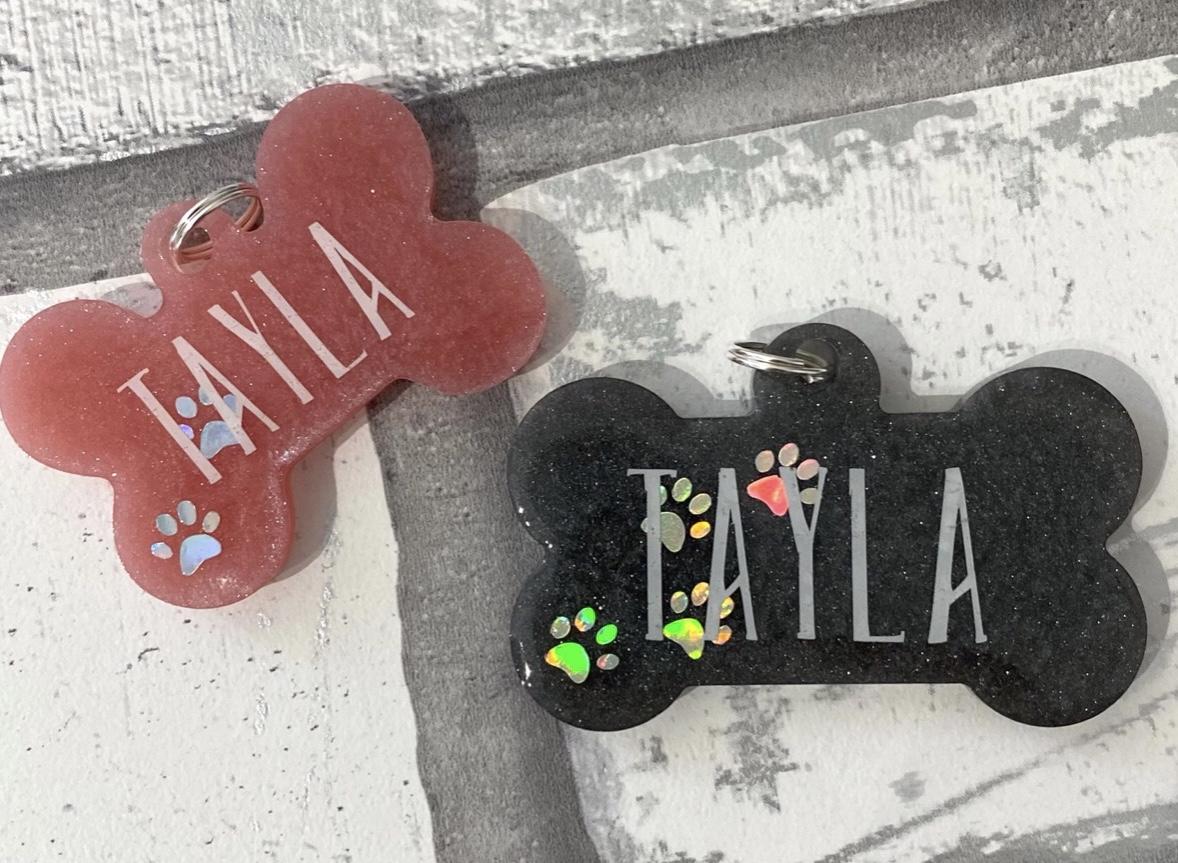 Send this to a friend
PAW PRINT DOG TAG
Product details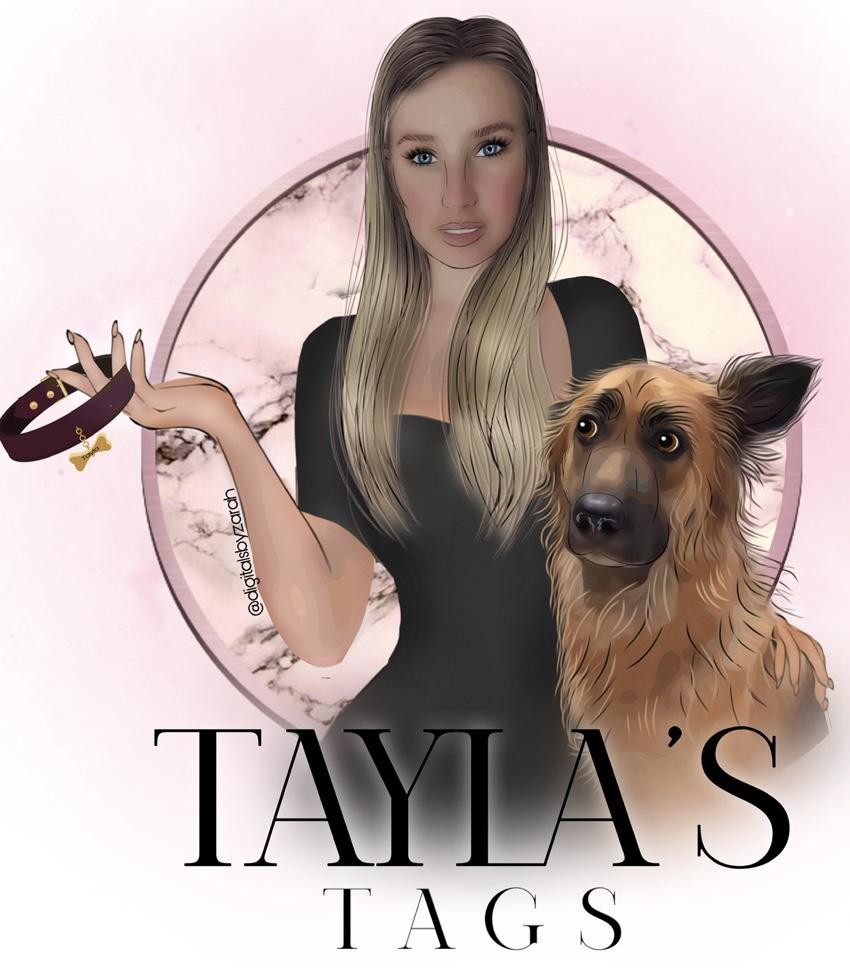 Choose from so many colours as the base for this cute paw print tag! The beautiful silver paw prints will finish off any colour base and complete this eye catching design!
Simply add your Dog's name (or whatever else you may want the tag to say!) in the text box above and we'll get it made up for you right away!
Size: Small: 3cm x 2.1cm Large: 5cm x 3.2cm 
Colours: Red, Rose Red, Claret, Light Pink, Rose Gold, Gold, Magic Gold, Green, Light Green, Dark Green, Silver White, Orange, Yellow, Blue, Shiney Blue, Golden Orchid Blue, Purple, Coffee, Copper, Bronze, Black, Peach Red, Pink Glitter, Blue Glitter
Hi my name is Fay. 
I'm a stay at home mum of one from Hertfordshire. I love being creative so I thought why not put that to some good use!
I opened this business in memory of my late German shepherd, Tayla, who I sadly lost at the ripe old age of 14 in 2019. I have a massive passion for all types of animals big, small to furry & Scaly. But i must admit dogs & horses are my biggest passion. I worked as a kennel maid for 7years until I had my first child then turned my hand to creating these awesome tag designs! 
My goal in this small business journey is to create your pet an amazing, unique pet ID tag that you will both love. And who doesn't love to stand out in the crowd! It honestly makes me so happy to see people and their pets enjoying my products!