3 Pack Serrano Ham Bone Bites
3 Pack Serrano Ham Bone Bites - Friends of Toby
roll over the image to zoom in
---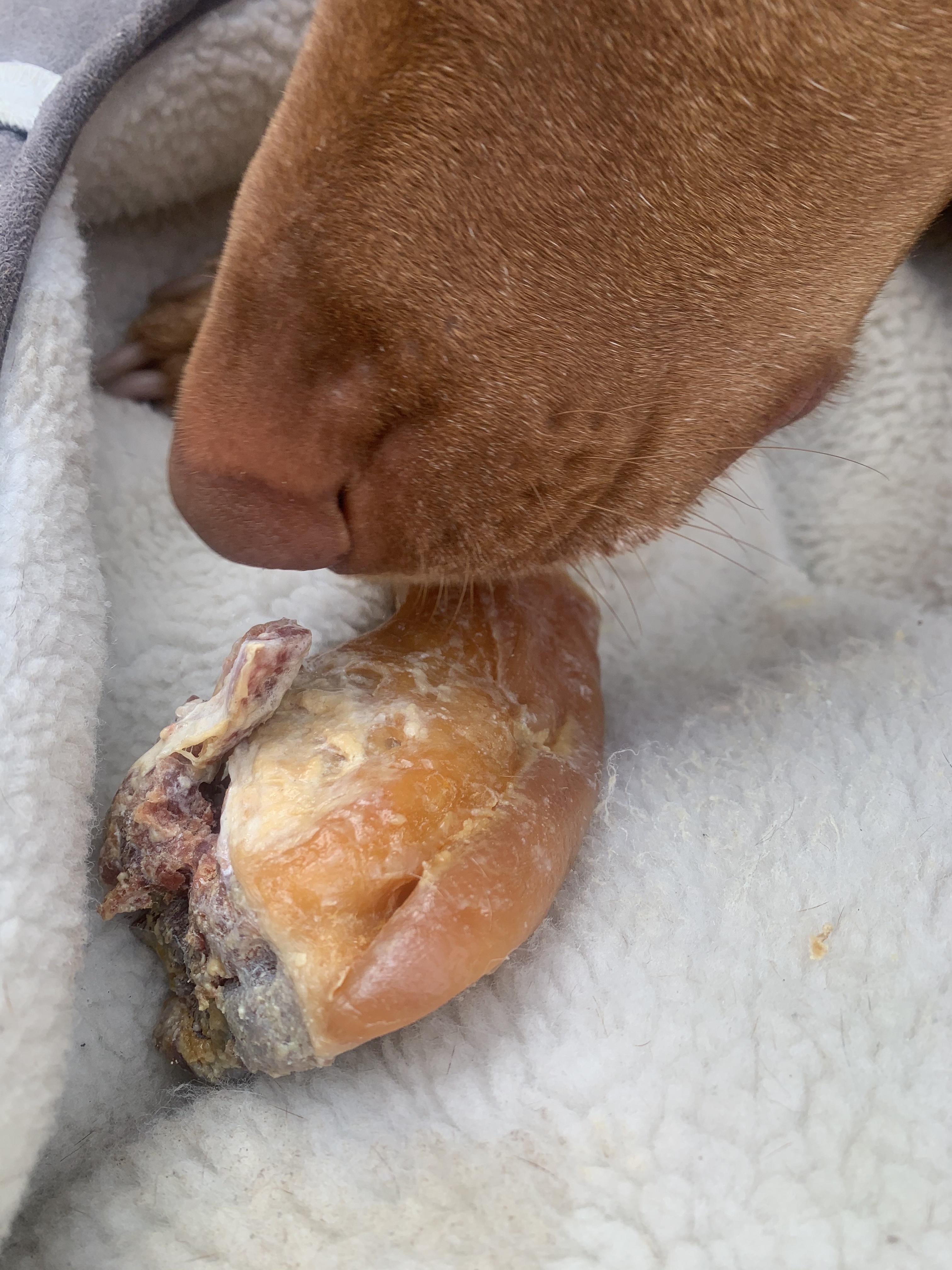 Send this to a friend
3 Pack Serrano Ham Bone Bites
Product details
Our delicious serrano ham bone bites comprise of three snack sized pieces for your dog to enjoy!
Feeding guidelines: always supervise when feeding. May be fed at any time of day as a treat or reward as part of a well-balanced diet.
How to store: before and after opening store in a cool, dry place away from sunlight.
Composition: 100% Cured Ham Bone (Crude Protein (30.80%), Crude Fat (12.90%), Crude Ash (44.90%), Crude Fibre (0.10%), Moisture (19.00%).
Weight: 330g
We hope your dog loves this product as much as we do! If you have any questions, follow the 'Contact us' links on the website or email customersupport@smithreddieuk.co.uk. 
Follow us on Instagram: @friends_of_toby. Like us on Facebook: Friends of Toby.