roll over the image to zoom in
---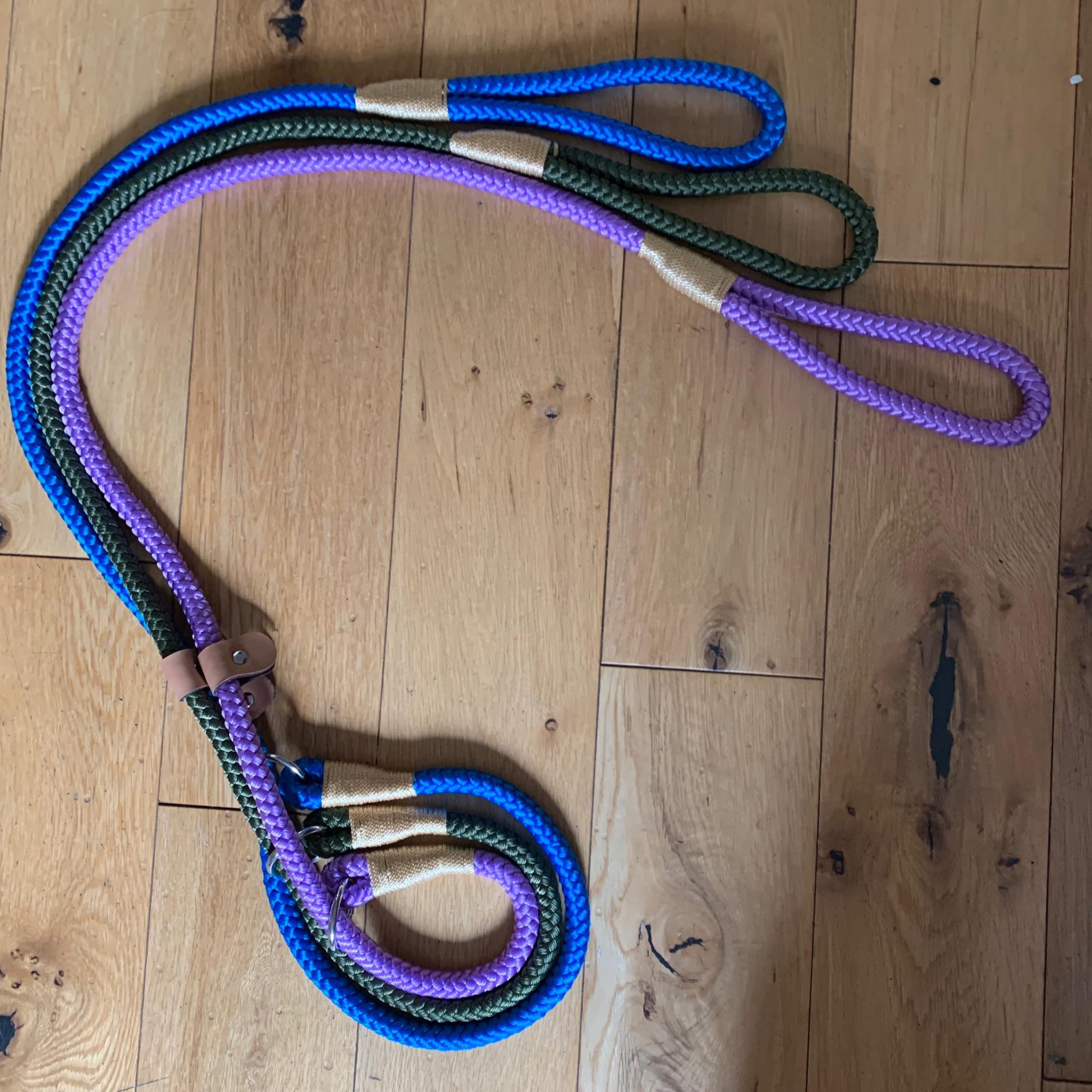 Send this to a friend
SLIP ROPE DOG LEAD
Product details

Easy and stylish! Rope leads are becoming more and more popular amongst dog owners and we can see why! 
Our striking rope leads are not only eye catching they areextremely durable. The rope is handwoven  securely and intricately and then the shape is bound together securely with strong golden cotton thread by our wonderful brand partner Tasha from Douglas & Dexter! 
Fully adjust the collar slip to what ever size your pup needs by moving  the leather bind up and down.
Simply adjust, loop on or off and you're set!
Colours: Moss, Lilac, Beautiful Blue
Size: Fully adjustable collar slip. Full lead length 110cm.
Material: Rope