roll over the image to zoom in
---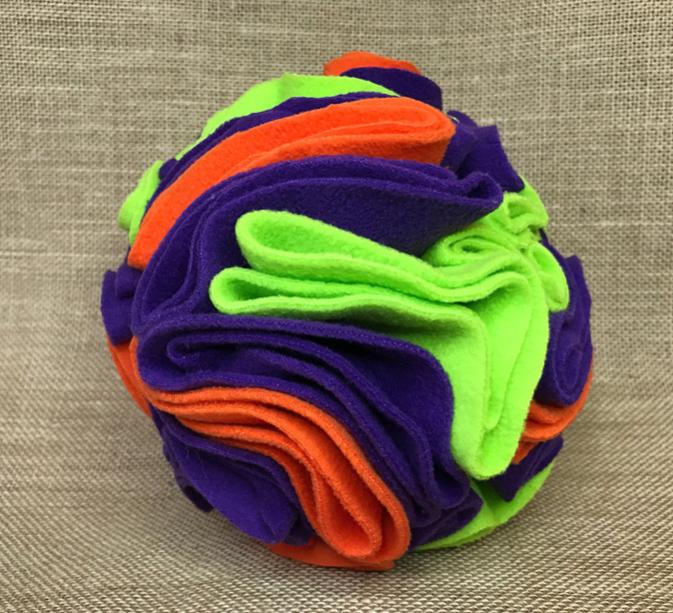 Send this to a friend
SNUFFLE & SEEK BALL
Product details

The Snuffle & Seek Ball is a great addition to any household.  It is definitely a level up from the Snuffle & Seek Mat so I wouldn't recommend this as a starting snuffling option.  It takes a little more patience which means your dog needs a higher tolerance of frustration and patience.
Start simple - keep the treats large and very shallow within the folds, and help them to find them.  We want this to be easy and fun, giving them easy wins while they learn the skills they need.  Then slowly reduce the treat size, bury them deeper and reduce your involvement.
Remember if it is too difficult they will either get bored and give up and walk away, or they will get frustrated and try to destroy it (kind of like having a tantrum).  These are both clear signs that you need to make it easier for them.
These come in one size and are appropriate for all size dogs.  If your dog likes to destroy things, make sure you supervise them and pick it up once they are finished.
As with all our fabric products, these are machine washable on a cold cycle put I would recommend putting them on a gentle cycle or inside a pillow case or delicates bag.
Size: 15cm 
Care: Machine wash on cold cycle.  Gentle cycle recommended, or wash inside a delicates bag or a pillow case.
This is not intended as a chew toy.  Dogs should be supervised at all times and the product put out of reach once finished.  If any parts break off, discard immediately to avoid life threatening injury.
Click here to find out about our Dog Behaviour Services!  www.friendsoftoby.co.uk/services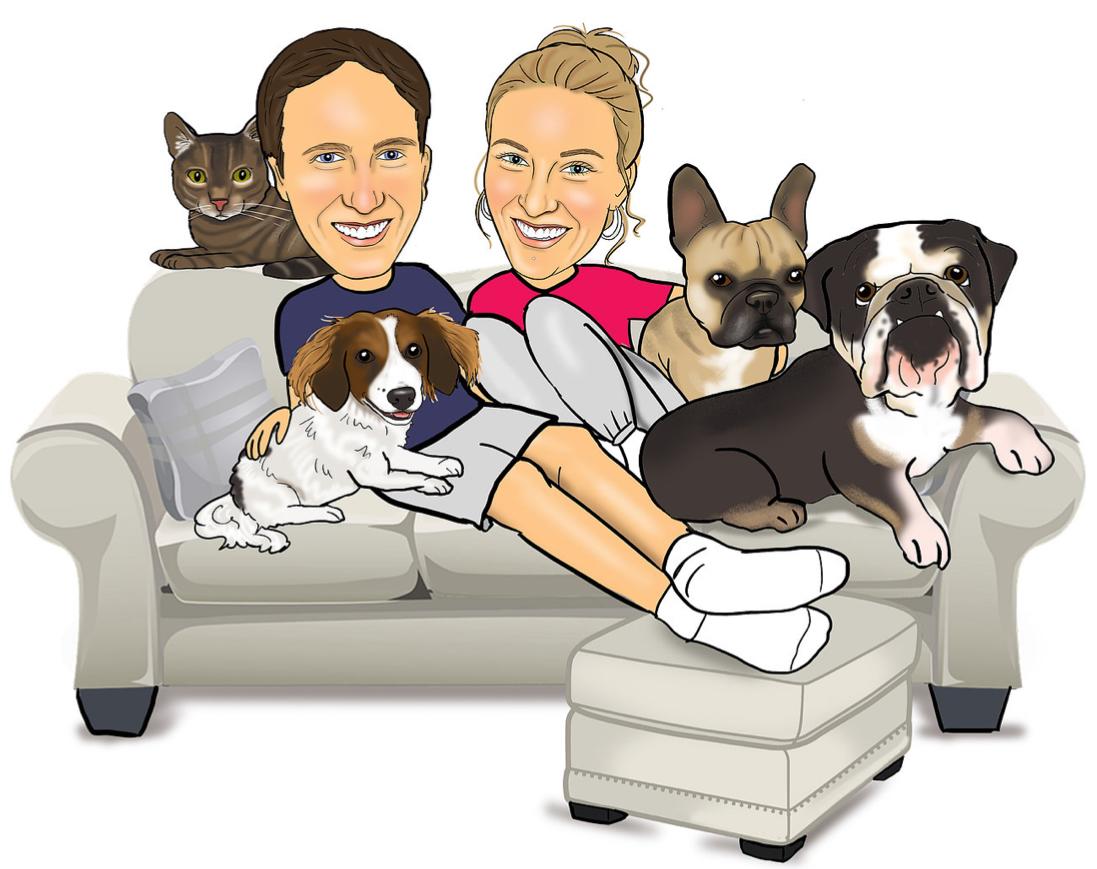 A little about the humans behind The Mindful Pet Owner.
As most of these stories go, mine begins with a deep passion for all things animals.  A passion that has seen me rescue a long list of animals and hand rear orphaned wildlife; taken me to four continents volunteering with lions, elephants, chimpanzees, kangaroos, the list goes on; and pushed me through vet school and into an extremely rewarding career as a small animal veterinary surgeon for over a decade.  I was lucky enough to marry a man who shares my passion for animals, and what were my dreams has become our dreams. 
Which brings us to the present...
Now it is time for our passion for animals to take us on our next adventure, for us to share our knowledge and experiences with people so they can become the best versions of themselves - basically to train the humans to be the owners their pets deserve. 
Every human has the ability to be a mindful pet owner, and we are here to help each of you achieve that goal.  Whether through education - puppy classes and dog training, behaviour consultations and pet first aid courses; sharing our mistakes and achievements so you know you aren't alone with your struggles; or through providing you with high quality enrichment items for your dog.  We can help you achieve your goal of having an amazing and fulfilling relationship with your dog.
Are you ready to take that first step?