roll over the image to zoom in
---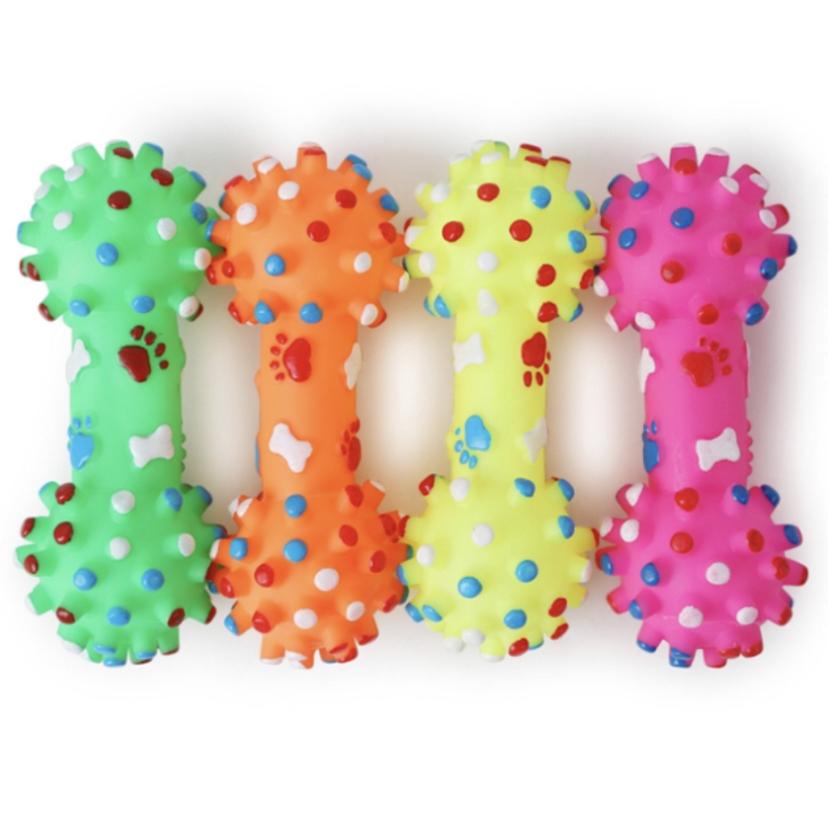 Send this to a friend
Squeaky Chew Dog Toy
Product details

It's all about the squeak.. Whilst we, as owners, may find the thought of another squeaky toy more zero than hero, we know how much joy and fun it brings to our dogs. This cute squeaker is best suited to puppies and smaller breeds and comes in four bright, eye-catching colours. This miniature toy is peppered with texture that will add to the fun and keep your dog entertained.
As with all our toys, you can trust they will last as all are quality tested and suitable for play time over and over again!

Size: Length: 11.5cm, Width: 4.5cm
Weight: 30g
Colour: Green, orange, yellow, pink
Material: Soft plastic
We hope your Dog loves this product as much as you do! If you have any question follow t he contact us links on the website or just email us customersupport@smithreddieuk.co.uk. 
Follow us on Instagram: @friends_of_toby. Like us on Facebook: Friends of Toby