roll over the image to zoom in
---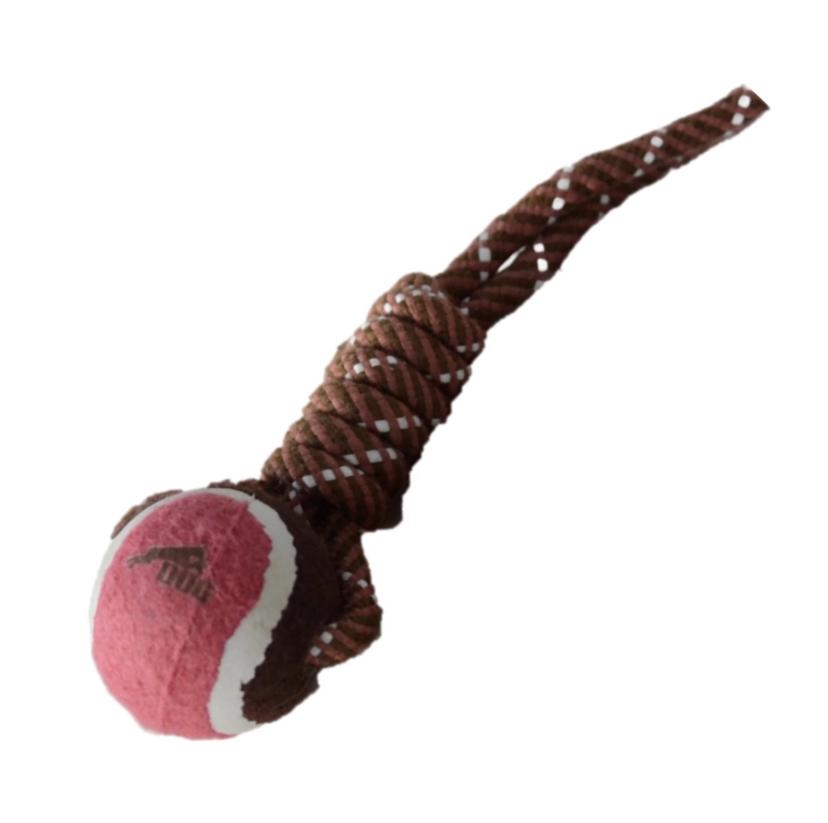 Send this to a friend
Tennis Ball Rope Dog Toy
Product details


Our durable ball and rope toy is the perfect owner and dog interactive game whether it's being tugged or thrown. Perfect for those games of fetch we all know and love!
You can trust our toy will last as both the tennis ball end and rope are strong and resistant to both your dogs teeth and the impact of everyday use.
The size is ideal for larger or smaller dogs.
Size: Rope length: 36cm,  ball diameter: 5cm
Weight: 127g
Colour: Brown and red
Material: Rope and felt covered rubber
We hope your Dog loves this product as much as you do! If you have any question follow t he contact us links on the website or just email us customersupport@smithreddieuk.co.uk. 
Follow us on Instagram: @friends_of_toby. Like us on Facebook: Friends of Toby